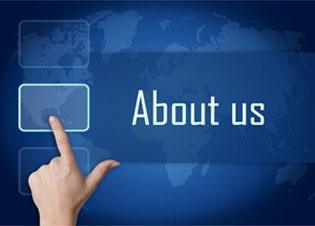 CCS is also your full-service solution to design control, software validation, and software development. We provide support from custom medical device software development to independent testing and 510(k) submission services. Dan Olivier has been hired by the FDA to provide software training for FDA investigators and hired by the FDA to serve as an expert witness..
CCS Regulatory and Quality Compliance Experts:
CCS consultants are experts in providing regulatory and quality compliance services for medical device and pharmaceutical companies. We leverage our industry experience through use of proven libraries of quality system procedures, design control specifications, and process validation protocols to facilitate compliant solutions to quality system challenges.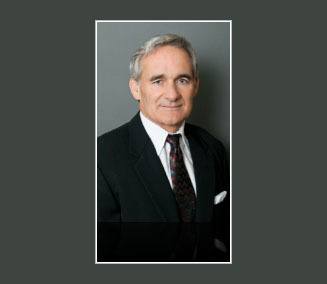 Dan Olivier is an acknowledged expert in the field of medical and pharmaceutical system validation and safety risk management. He has supported over two hundred medical device and pharmaceutical companies in addressing regulatory issues and defining process improvement activities to enhance quality and productivity.
Dan has been contracted by FDA to provide training for field investigators and to prepare inputs for FDA validation guidance documents. He has been a reviewer for ISO WG10 defining software process assessment standards. A frequent speaker at professional conferences and author of several seminars he has published over twenty articles on software validation, safety risk assessment, and design controls to meet FDA and ISO requirements. His company, Certified Compliance Solutions (CCS), Inc., provides validation consulting, safety risk analysis, audits, training, development, and testing services to meet the requirements of the FDA regulations, ISO 9001, and ISO 13485.
Senior employee of CCS for over 15 years. He is highly experienced in medical device and pharmaceutical automated system validation and principles of software engineering and programming. He is an expert in assuring compliance with FDA's Quality System Regulation (QSR) & ISO medical device standards. Experienced in the preparation of technical specifications, requirements traceability software, safety risk management, execution of complex test protocols, and preparation and review of validation documentation to support 510(k) & PMA submissions. Experienced quality assurance engineer, quality systems auditor, project manager and validation specialist.
Chris is also highly experienced in human factors engineering, specializing in usability studies. He has supported many studies that have proven insightful through detailed metrics to enhance future decision making. Calculated responses to user metrics have resulted in an increase to safety and effectiveness, as well as to usability. Resulting actions have also significantly reduced costs and schedules by increasing focus to critical areas of development.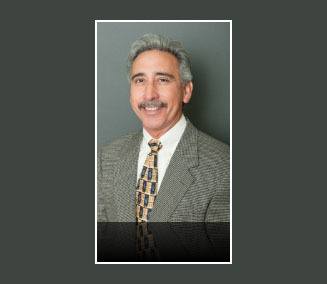 Is an expert in the field of medical device design controls with over 16 years' experience in FDA-regulated product development with over 10 of these years as a technical manager responsible for hardware/software verification and validation. Al has extensive international experience working with companies in establishing compliance with design controls to achieve 510(k) clearances. He has authored design control procedures and established design history files for over 50 medical device product releases and has authored content for numerous 510(k) submissions.
Al has also authored a range of FDA & ISO compliant quality systems procedures for the FDA QSR, ISO 13485, ISO 14971 and IEC 62304. He has extensive experience in compliance audits, performing gap analyses, and implementing best practices for achieving FDA design control compliance. Consulting style integrates extensive
Curtis Egan is an expert in the field of medical and pharmaceutical system, device, clean room quality and safety risk management. He has supported over two hundred medical device and pharmaceutical validation projects.  Curtis has been recognized for his ability to achieve difficult goals and timelines while maintaining quality and regulatory integrity of the project and final documentation packages.
Curtis has over 17 years of quality system and regulatory experience in a variety of technical and management roles. This includes software validation with specialization in the development of test methods and documentation as well as leadership roles establishing standardized software validation including life-cycle processes and implementing formal independent test engineering groups throughout those life-cycles.  Curtis is also experienced in facility and utility qualification, providing support for several Fortune 500 medical device companies, ensuring quality and performance of ISO classified cleanrooms and support utilities.
Curtis has also been a lead auditor in over 100 audits for clients including pre-assessment audits, internal audits, gap analysis audits and preparatory audits for the FDA.  Curtis has also provided direct support to clients during FDA inspections in both the US and abroad.
Senior engineer with more than 25 years technical experience, Larry Harvey has excellent skills in mechanical, electrical and software systems. He has Highly experienced in validation of automated systems as well as numerous QMS procedures for compliance with FDA 21 CFR 820 and ISO 13485 2003/2012 and 2016.
Larry Harvey has assisted numerous companies in the medical device, diagnostics and diagnostic instrumentation industries. Range of consulting services includes the development of risk management and technical design control documentation, preparation of FDA and ISO compliant quality systems procedures, and general compliance audits, gap analysis reports, and guidance in implementing best practices.
Larry Harvey is also a certified ISO 13485 lead auditor with experience in both an external and internal auditor for compliance with FDA regulations, ISO standards and internal procedures.  Lead auditor experience in multiple internal audits, FDA readiness audits as well as quality systems inspection's.  Experienced with conducting gap analyses, and supplier audits to ensure compliance with FDA 21 CFR 820, CFR Part 11 and 13485.  Audit feedback and recommendations based upon practical career experience that resulted in successful outcomes from numerous FDA and third party internal audits for medical devices that are held to extreme levels of compliance scrutiny.